About Us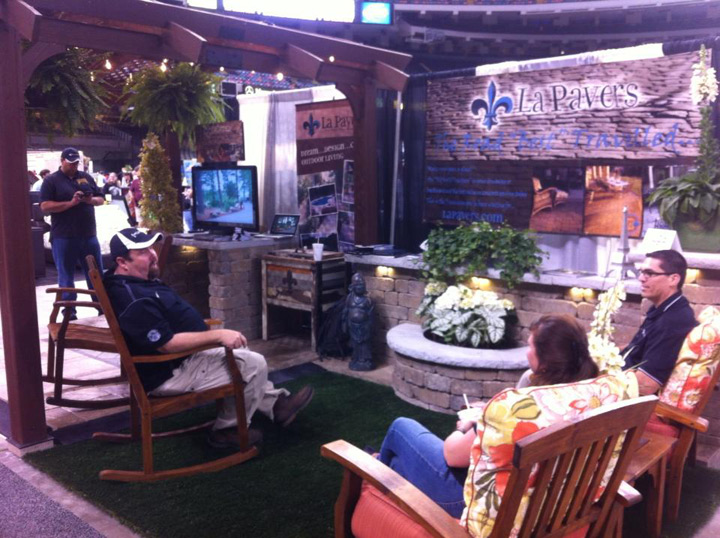 Helping people with their outdoor space designs is something we at La Pavers take great pride in doing. Our company is committed to providing the highest quality service and products to every one of our clients. We are experts in all facets of landscaping, and outdoor design, including planning, construction, and maintenance of hardscapes, pavers, retaining walls, and more.

We are also the industry leaders in laying pavers and can design and install unique walkways and driveways on residential and commercial properties. Among the services we offer is the planning and building of luxurious outdoor spaces for our customers. Our expert staff's exterior and backyard design expertise allows us to craft a specific approach for your outdoor space. We take pride in our work, aim for perfection, and offer a full warranty on our services.

We have become Harahan, LA's go-to outdoor living business because we provide unbeatable pricing, superior craftsmanship, premium materials, and innovative design. Regardless of the scope of your project, the design and installation professionals at System Pavers can help you realize your vision for an outdoor space that enhances your property and serves as a source of pride for years to come.

La Pavers' commitment to the highest standards of safety, quality, and efficiency is backed by a culture of performance-based leadership. We've got the upper hand since we care more about finishing on time and within budget than our rivals have. Our corporate approach focuses on creating enduring connections with our clients by focusing on a single project at a time.

One of our specialties is developing novel approaches to provide excellent yet always practical and tailored solutions. Years of working in backyards and executing this kind of work have given us a wealth of knowledge that we put to good use for the advantage of our clients. Creating a one-of-a-kind outdoor living area is the culmination of a long process that includes taking measurements, analyzing designs, and developing plans. We are equipped with the knowledge, expertise, and tools necessary to take on this challenge and see the project through, from installation and supervision to completion.

We understand that property owners may sometimes feel that these projects are time-consuming and tedious. Refrain from allowing the hurdles of working on such projects to deter you. We will handle it all with the least amount of stress for you. We take care of every step, from developing a plan to building and installing your outdoor kitchen, patio, or fire feature. Are you ready for inspiration for backyard living spaces and custom outdoor kitchens? Let's discuss your needs over a call or meeting. We are eager to help you plan your new pool deck and outdoor kitchen or install a stunning driveway on your property.