Bergerac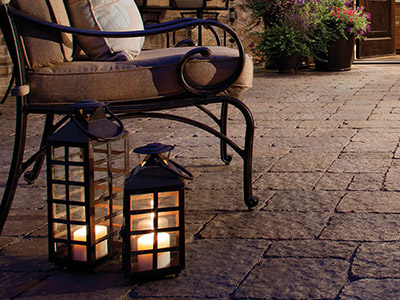 CLASSIC COLLECTION

The timeless, hand-cobbled appearance of Bergerac® recalls an era when horse-drawn carriages traversed the avenues of Europe's great cities. Its trademark dimpled surface, unique color blends, and a variety of sizes provide you with the ability to create one-of-a-kind works of lasting beauty.

Bergerac Circles may be used with a number of Belgard pavers to make unique outdoor living designs.



Use these laying patterns, libraries and other Belgard paver resources to simplify your workflow and wow your customers, project after project.






Specs
3 PIECE

7-1/16 x 3-9/16 x 2 3/8
7-1/16 x 7-1/16 x 2 3/8
7-1/16 x 10 5/8 x 2 3/8
LARGE SQUARE

10 5/8 x 10 5/8 x 2 3/8
All measurements are approximate.
Contact your local Belgard dealer for details.
Colors

BRITTANY BEIGE

HARVEST BLEND

HILL COUNTRY

RUSTIC BEIGE
Patterns

4 PIECE RANDOM RUNNING
BOND

4 PIECE STONE PATTERN

3 PIECE RANDOM RUNNING
BOND

3 PIECE PATTERN B

3 PIECE PATTERN C